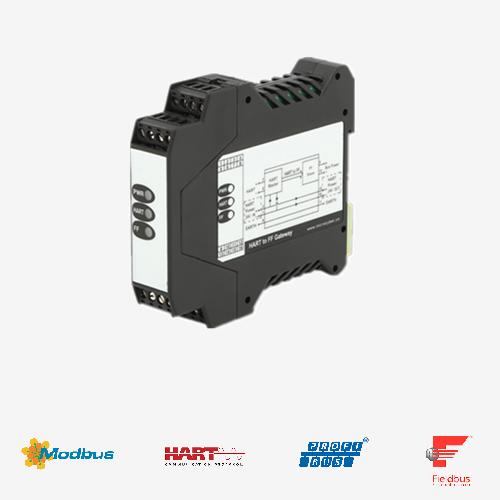 G series gateways include 5 types of products. Each gateway can connect two types of different industrial network and provide conversion function.
1. MODBUS To HART
2. MODBUS To Profibus PA
3. MODBUS To Profibus DP
4. MODBUS To Foundation FieldBus FF
5. HART To Foundation FieldBus FF
G series gateways are designed for industrial automation plants using different network. G series gateways help system integrators to quickly connect two types of industrial network, and to support continuous information flow within the whole plant.
Compatible with Mainstream Control System
G series gateways have passed test and verification with mainstream control system, such as Siemens, Emerson, Schneider Electric, ABB, Honeywell, Rockwell, and so on.
Easy to Install – Simple Configuration
G series gateways support DIN rail installation, simple and convenient. Support DD files to clearly understand device parameters. Convenient for user to complete configuration by configuration software.
Rapid Data Transparent Transmission Between Two Networks
G series gateways mainly focus on data transfer between two networks. Except loop data, non-loop parameter data also can be transmitted. Parameter data enriches gateway function, allowing transfer of data block without strict time limit between networks.
G series gateways can also mix parameter and I/O data to allow flexible connection between networks.
 Simple way for I/O data transparent transmission between two networks
 Connect different system (Siemens, Emerson, Schneider Electric, ABB, Honeywell, Rockwell, etc.)
 Support mainstream process industrial communication protocols (PROFIBUS DP, PROFIBUS PA, HART and Foundation Fieldbus)
 Support DD files, configure parameters quickly
 Three years product warranty since delivery date